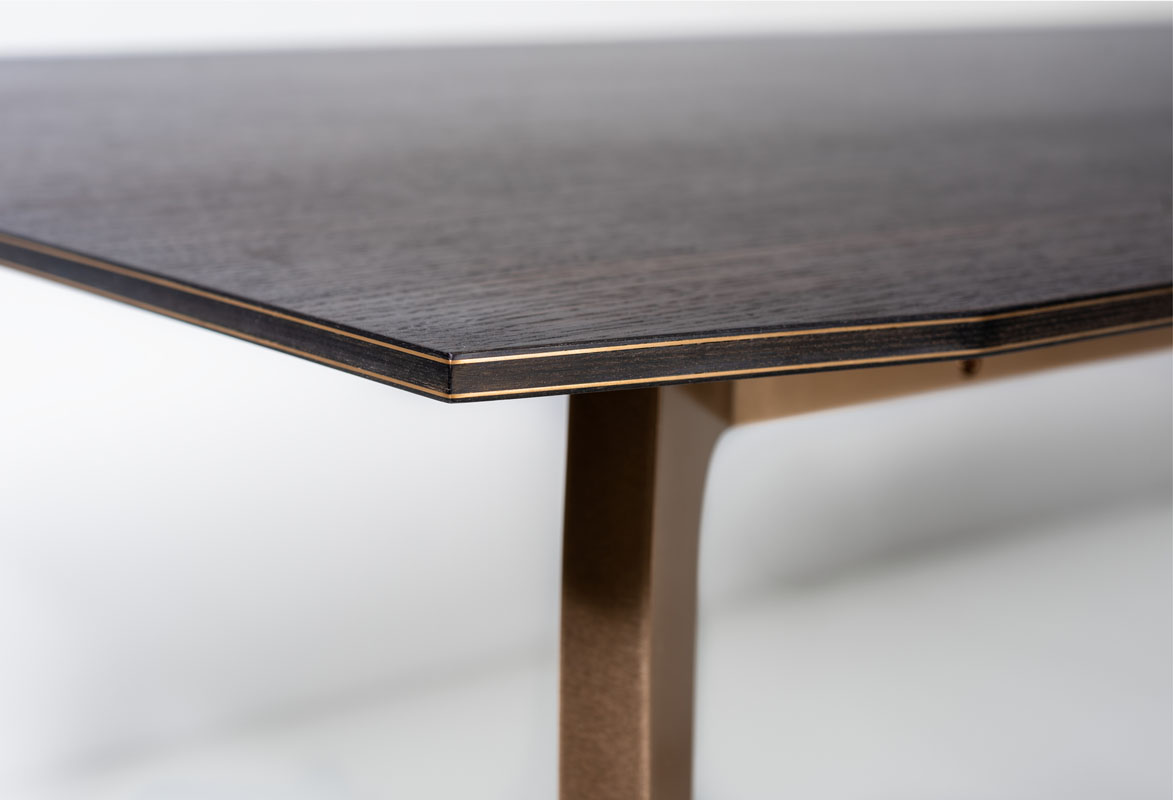 BLACKBURN TABLE
The Blackburn's top is comprised of alternating layers of wood and metal which are expressed along the table's edges and subtly articulated at both ends. The Blackburn makes a great dining table or desk. The solid metal base is shown in Silicon Bronze. Top is shown in Dark Fumed White Oak. Also available with a Nickel base and other woods.
W 90" x D 40" x H 30"
(163cm x 71cm x 36cm)
This piece is customizable and available in a variety of materials and/or finishes.