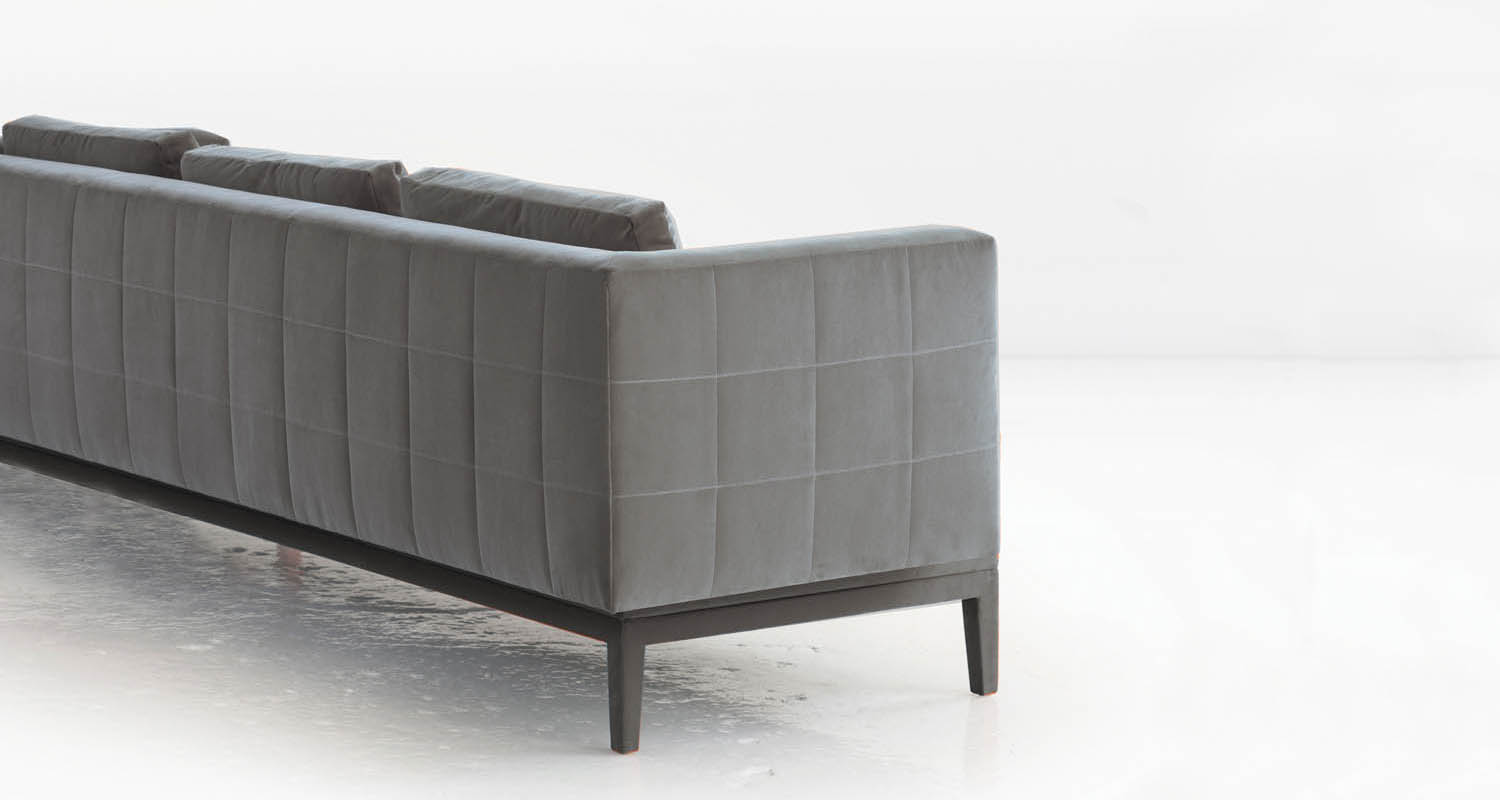 LISTON SECTIONAL SOFA
This fully upholstered piece, including the legs, has cutaway tuxedo arms and a back that floats away from the seat. Quilted seam detail on sides and back. Shown in French Cotton Velvet.
Overall size as shown: W 124" x D 90" x H 28" arm H 28" seat 17 ½" sofa depth 34"
(315cm x 229cm x 71cm arm 71cm seat 44cm sofa depth 86cm)
COM (40 yds) or COL (720 sf)
This piece is customizable and available in a variety of materials and/or finishes.