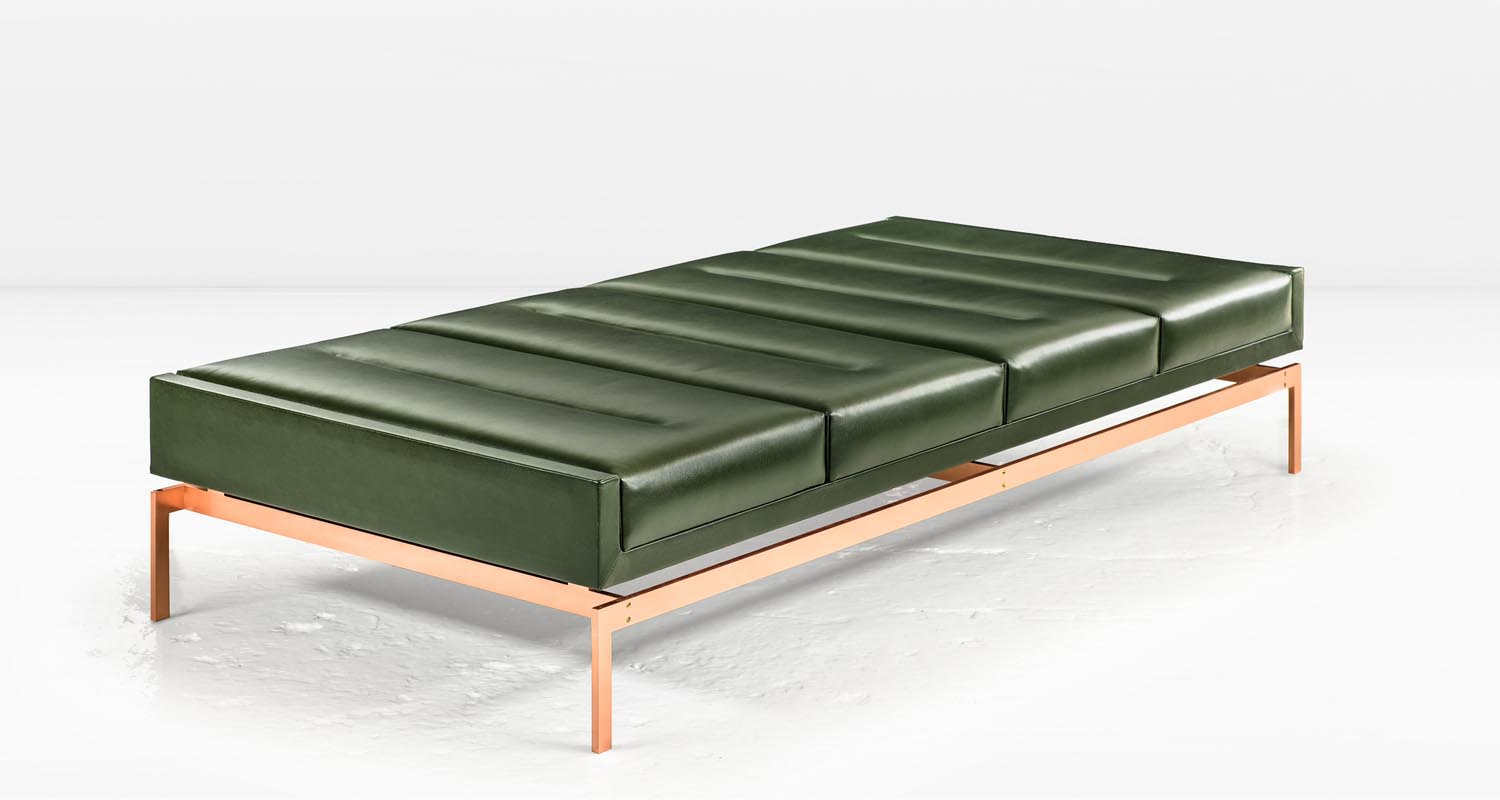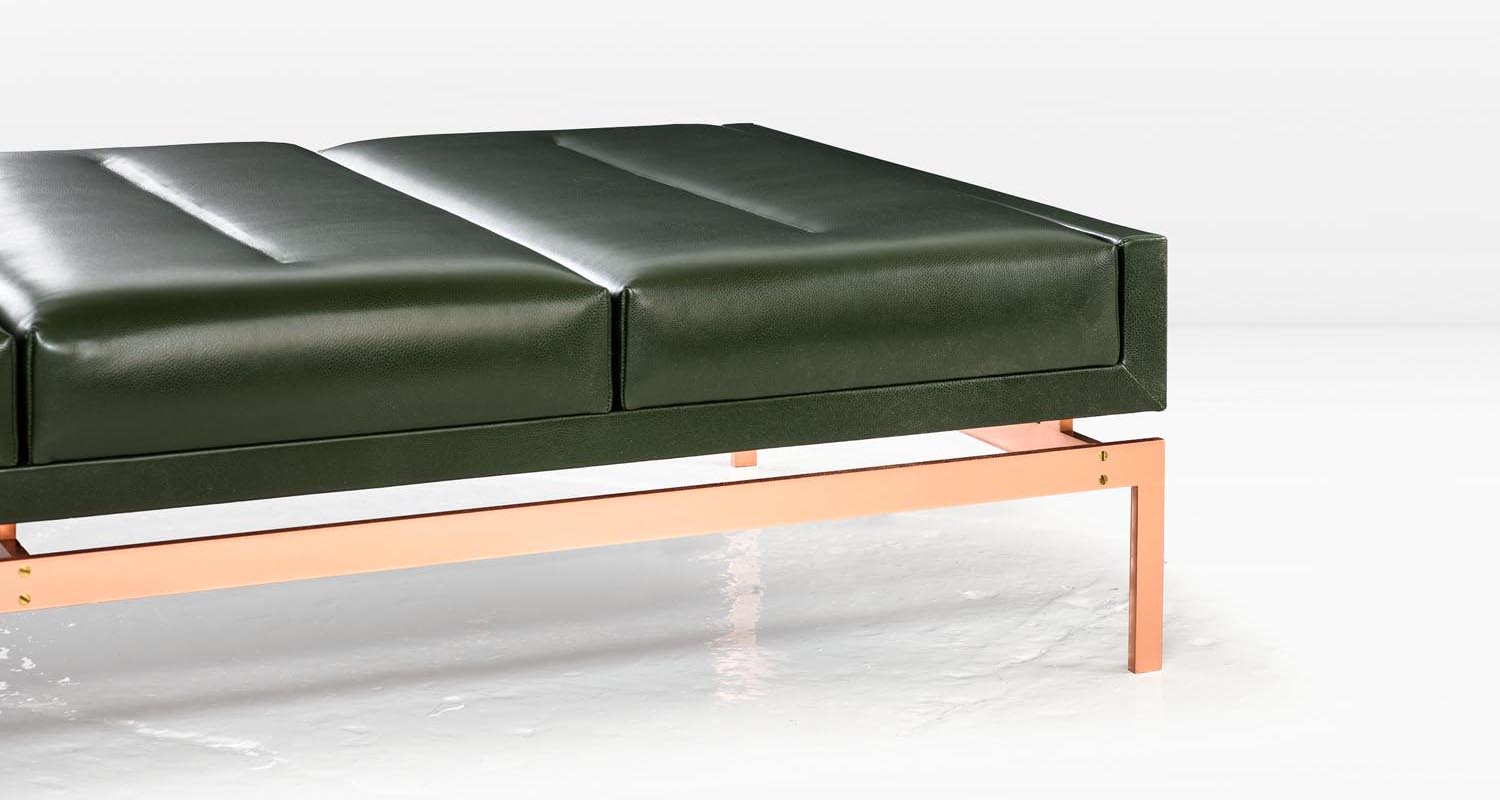 OLIVERA CHAISE LONGUE
With seating on all sides, the Olivera becomes the natural focus of any room. Shown with a Solid Copper base and Balsam leather. Following images shown with purple Danish Wool fabric and Linen leather on a Brass base. Last 2 images are shown with Black leather on a Nickel base. Available in other metals.
W 71" x D 34" x H 14" (180cm x 86cm x 36cm)
COM (6 yds) or COL (108 sf)
This piece is customizable and available in a variety of materials and/or finishes.