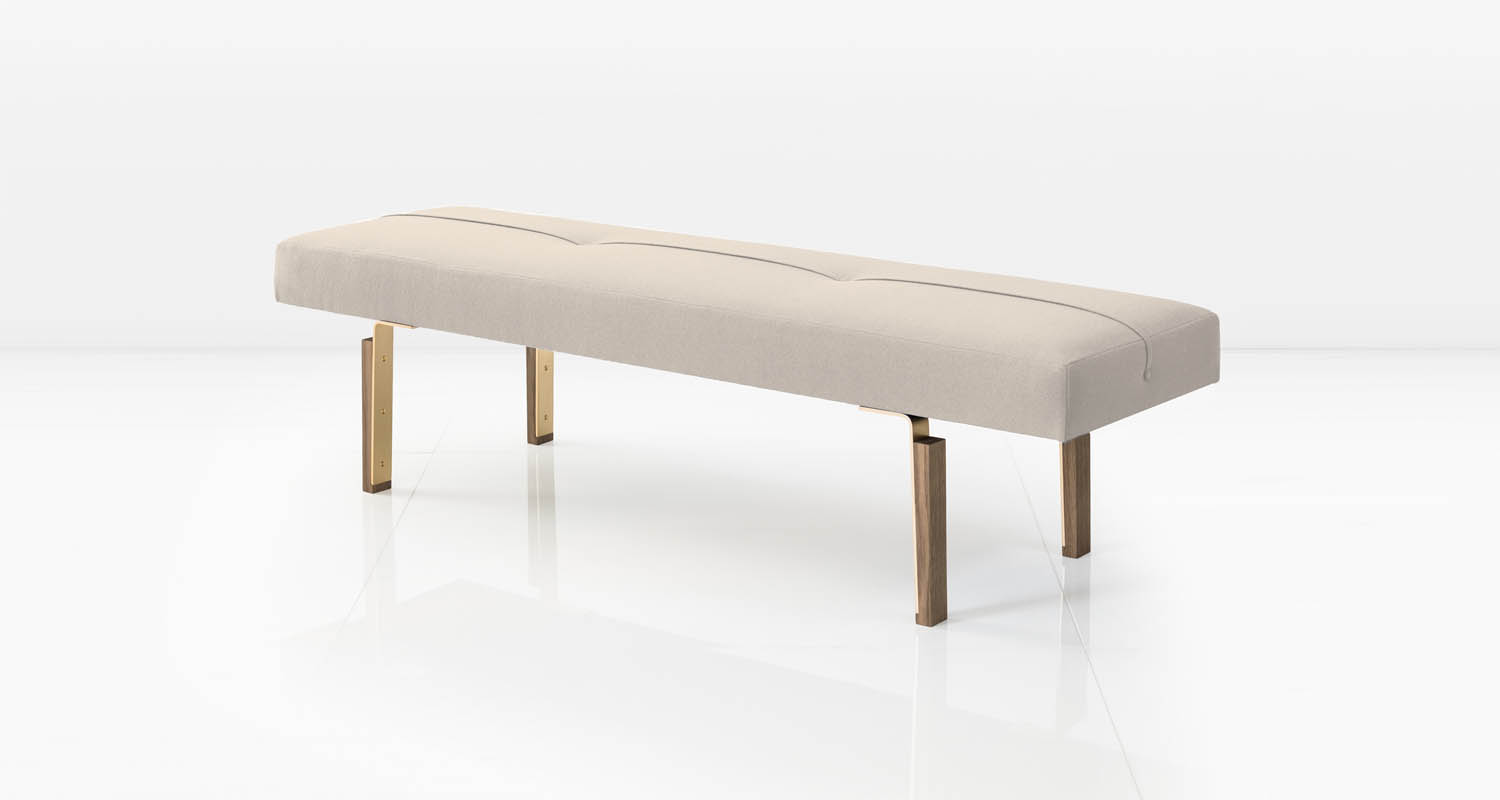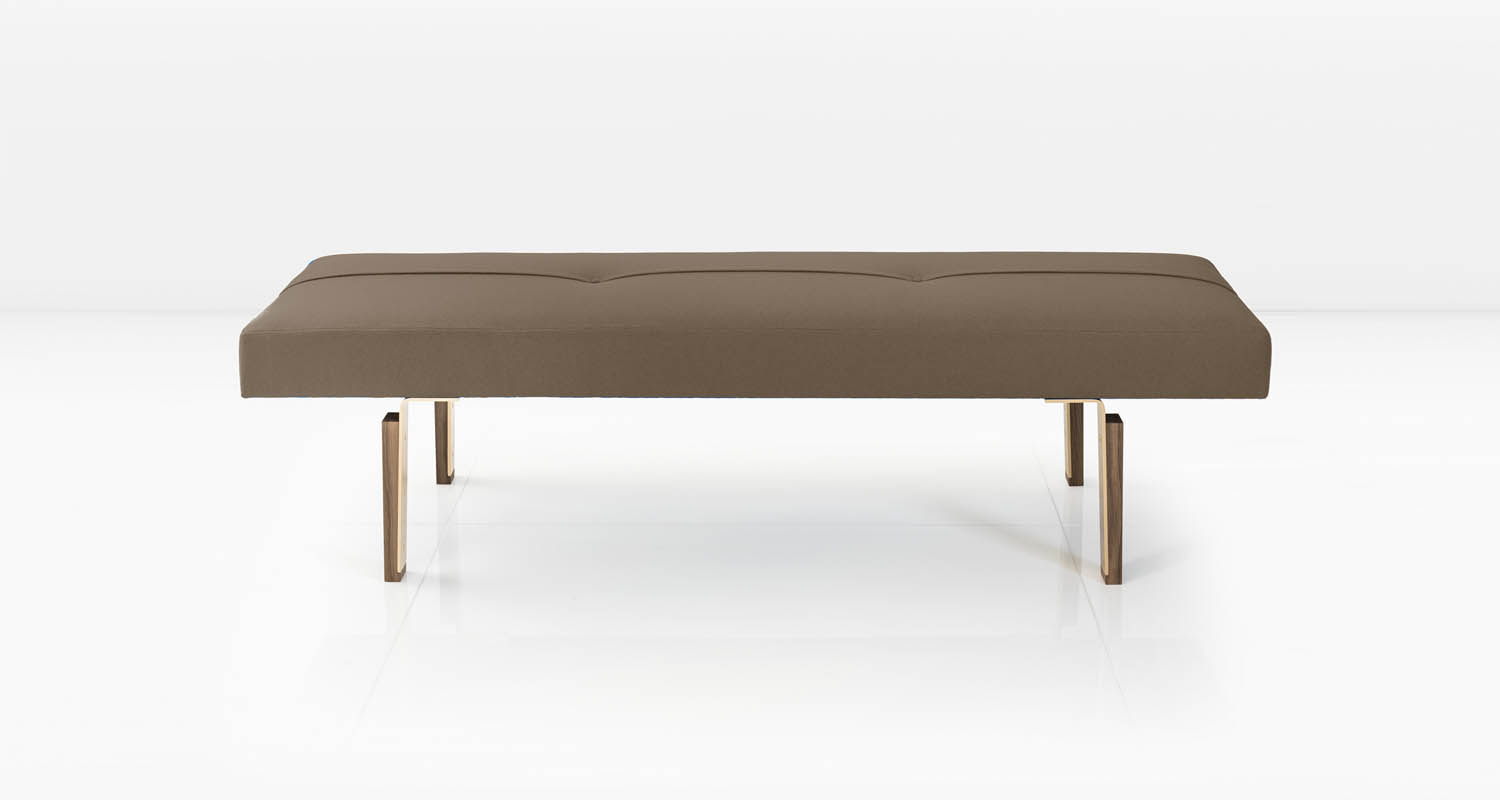 PARISI BENCH
The simple, refined silhouette of the Parisi Bench makes it a perfect entry or footboard piece. Brakeformed, Solid Brass legs are integrated into blocks of Fumed White Oak. And the seat's buttoned strap detail brings to mind tailor more than upholsterer. First version shown in Cobalt wool fabric. Second version shown in Cream wool fabric with Grey Stained White Oak blocks (third version in Grey wool fabric). Also available with Nickel or Silicon Bronze base as well as American Black Walnut blocks.
W 72" x D 20" x H 19" (183cm x 51cm x 48cm)
COM (3 yds) or COL (60 sf)
This piece is customizable and available in a variety of materials and/or finishes.