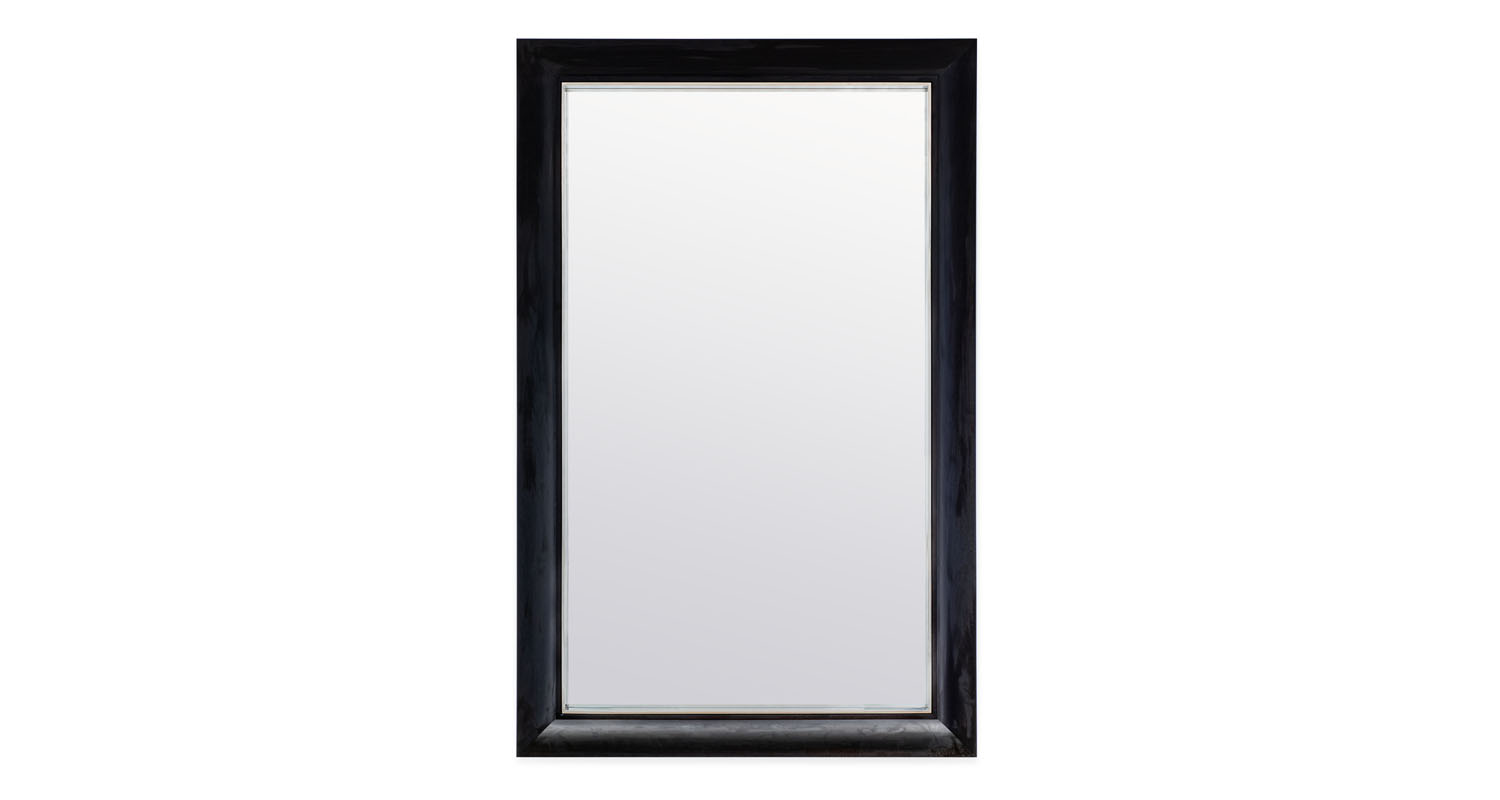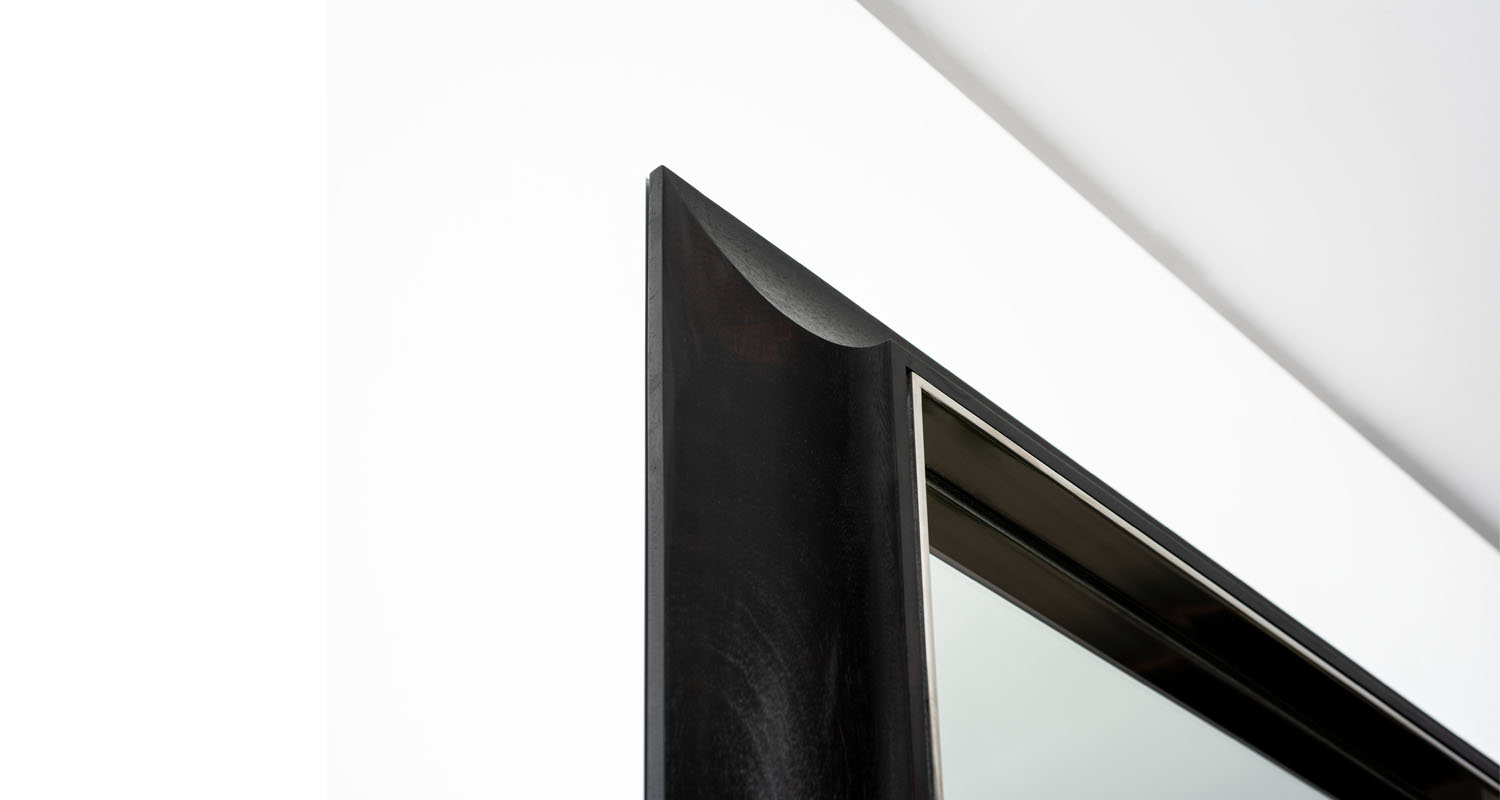 ZAMORA MIRROR: EBONIZED MAHOGONY
The Zamora Mirror is designed to extend the surface of the mirror onto the frame, via a highly polished stainless surround. The solid Ebonized Mahogany frame has a translucent stain which reveals the beauty of the wood grain. Custom sizes available.
W 36" x D 3" x H 54" (91cm x 8cm x 137cm)
This piece is customizable and available in a variety of materials and/or finishes.